Arena Platos Snowpark was the playground for the 4th edition of the National Slope-Style Championship, 1st Competition of 2015, Arena Platos Freestyle Open. The Slope-Style had 4 stages: kickers stage, rainbow-rail & kink-box stage, straight rail & straight-box stage and kickers stage.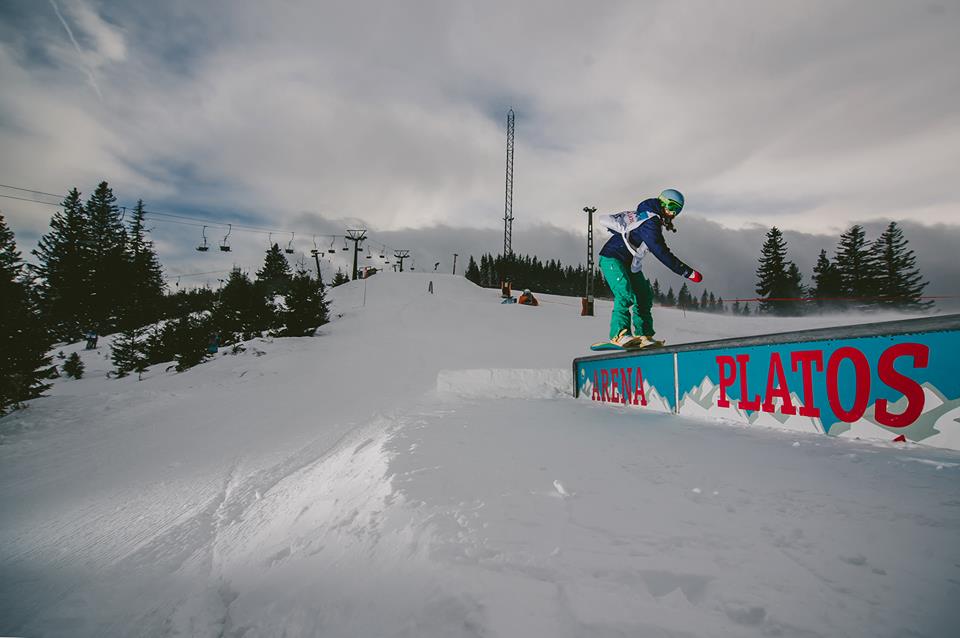 The Arena Platos Snowpark was well prepared for the riders, that enjoyed it from practice to finals and best trick night session. A total of 24 Snowboarders from all over the country signed in for Arena Platos Freestyle Open.
Slope-Style contest format:
Adults: qualifications 2 runs, best one counted / supper finals with best 4 riders, 3 runs , best 2 runs counted.
Groms, Rookies and Girls: 2 runs, best run counted.
Best Trick Night Jam Session, 1 hour jam session. The best trick was backside 360 transfer to 50-50, 180 out.
Prizes: 500eu cash and 1000eu products value from SkullCandy, H2O Shop and Switch Shop.