SuddenRush Guarana & LAAX presents the outstanding and playful SuddenRush LAAX Banked OPEN 2016 hosted by legendary Nicolas Müller & Terje Haakonsen!
A true Soul-Snowboarder-Event with legendary Snowboarders, Surfers, Park-Rippers, Young-Guns, Mamas n Papas with Kids. Everybody rides the same course with a big smile on their face. The Course is in a full natural couloir with big turns and steep walls.
More info: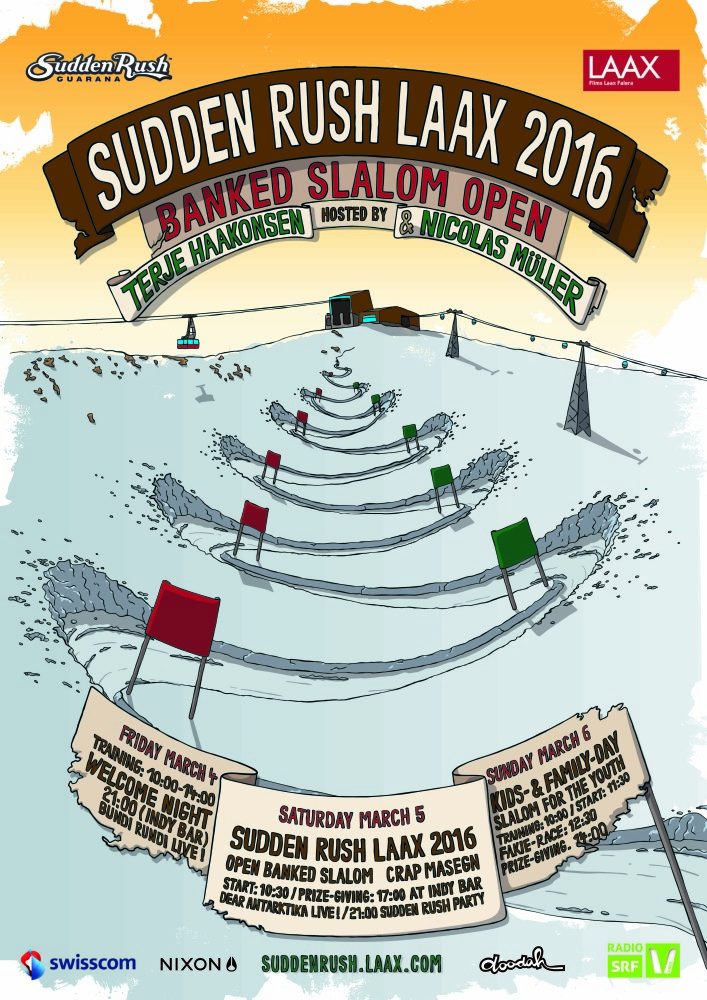 About Banked:
Banked is the oldest and most real Snowboard competition, inspired by skateboarding and surfing. It Almost feels like surfing a perfect line in a Wave with ups & downs. This Event is far away from true competitive snowboarding – its more a gathering and enjoying – riding beautiful turns in vertical walls and the feeling coming close to surfing.