Cappuccino Club presents the 3rd annual Charity Banked Slalom, 2nd April  2016, next to Kühtai's famous Kpark, Tyrol. Let's spend the day together snowboarding on an "insanely fun course" (KORUA's ambassadors) and having a good time with old and new friends.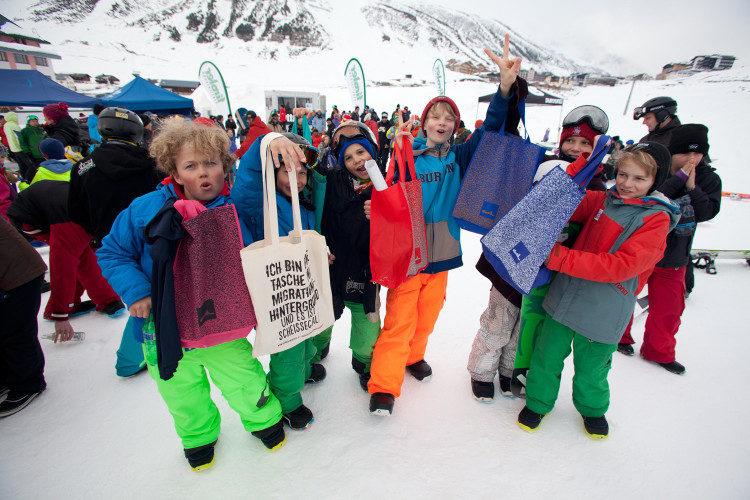 The event collects money for "Shred for a smile" – kids event in Tyrol and other charity projects.
For further information and registration click here or follow them on Facebook.
The Cappuccino Club's Charity Banked Slalom is part of the WSF Banked Slalom Tour that celebrates the history of snowboarding.
More information about the event: www.cappuccino-club.org
#CappuccinoClub #CharityBankedSlalom2016 #Kühtai #KPark
About WSF Banked Slalom Tour
Founded this season through a committee formed by people who have a passion for snowboarding and see the potential for banked slaloms and how they can help promote snowboarding in general. networking national events or series with a common communication platform, starting with few countries where banked slaloms events already exist.
The long term goal is to increase rider participation and resort development of BSL events worldwide. To offer all level of riders fun events, not only focusing on the athletic aspect. Compete but always maintaining and respecting the fun spirit and roots of snowboarding and Banked Slalom. Many questions regarding the state of the industry and snowboarding in general, have led us to believe banked slaloms can revive interest in snowboarding and bring the fun back. We are relying on the network of organizers to share our vision and help us execute this tour, which will become a platform for the future of snowboarding. We want to thank all of the interested organizers from last season for seeing the vision and sharing our passion to begin this Tour.