They call it the days of days for snowboarders, etched from history the Transfer Banked Slalom in Thredbo has carved itself into a highlight of the Australian winter.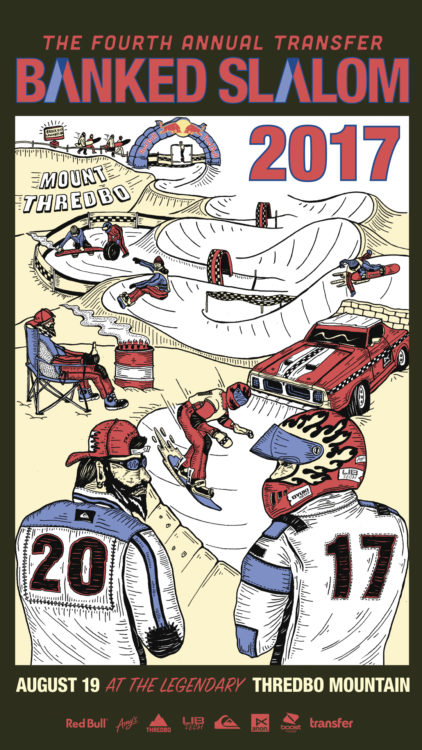 The event embodies the very essence of snowboarding, with the Thredbo event bringing together the snowboard community – the old shredders showing the young guns old school moves while the fit and fearless float effortlessly through the carefully crafted course.
Consisting of berms, turns and jumps riders need to bring their A game to manoeuvre the technical but fun course to cross the line.  Features such as Galina's Gully, a sweeping section, natural half pipe and a wall ride are sure to test riders on the day.  If there any tip to offer to get you over the line with a chance…wax that board and hold on.
The good times don't stop on your last turn, Saturday night head to Poolside at the Thredbo Alpine Hotel where Client Liaison fresh off a sold out national tour will take over the party. From the studio to the top end of town, Client Liaison's sound plays out like a long lunch followed by a round of cocktails, a definite Thredbo crowd favourite.
The Transfer Banked Slalom is one event the guys at the establishment will never be able to get their hands on, so leave the competitive hunger at home and replace it with an 80's inspired après outfit and a big smile.
So what do you need to do now in order of priority to attend the Transfer Banked Slalom?
Lock in the date 19th of August
Book your trip and enter via the Thredbo eStore
Put in your leave form
Practice your turns
Go op-shopping to grab an outfit
Prep yourself for a weekend of fun
Have a look at the event website for the latest news: https://www.thredbo.com.au/events/2017/transfer-banked-slalom/ and the blog