"Brelok Banked Slalom" is an event organised by a Polish half-pipe tree time Olimpian Michał "Brelok" Ligocki who is very into promoting snowboarding nowdays in Poland.
The main goal is to have a good time, meet old friends and challenge with them on a friendly and fun banked slalom course. The event is held in Czarny Gron – one of the best Polish ski resort with a very good snowpark too.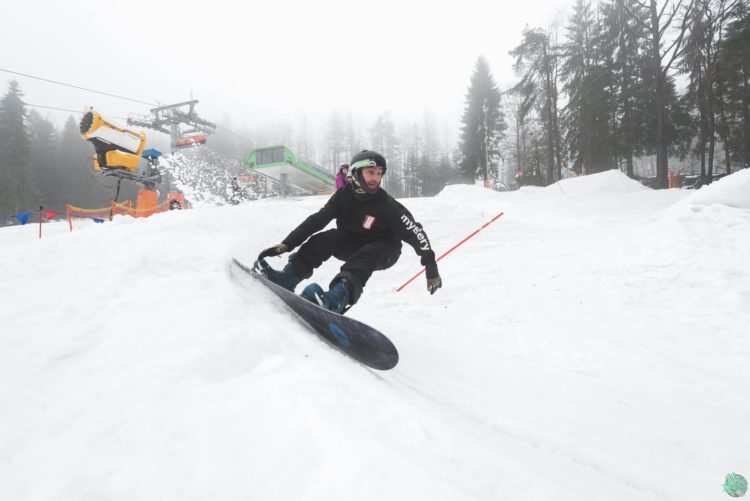 Despite the rain and the bad weather condions in 2017 we had 140 competitors , including Polish snowboard legends and 4 olimpians.
We are going to organise it every year and we want to improve each year organisation, the cours, the prices, and afterparties.
"Brelok Banked Slalom" is an open event. We are lookin to see You on star.
Check the "Brelok Banked Slalom" facebook page to get all the information.