The event united the local and international snowboard community in Kühtai 
On April 14, 2018, the CharitySläsh Banked Slalom 2018 took place in Kühtai. The charity race for the Wings for Life Foundation attracted 171 starters and many visitors. With fabulous weather and terrific snow conditions for a banked slalom, the riders were celebrated by the spectators and carried to the finish under the tunes of the local DJs InnFayas & Gundada Sound. The atmosphere was excellent.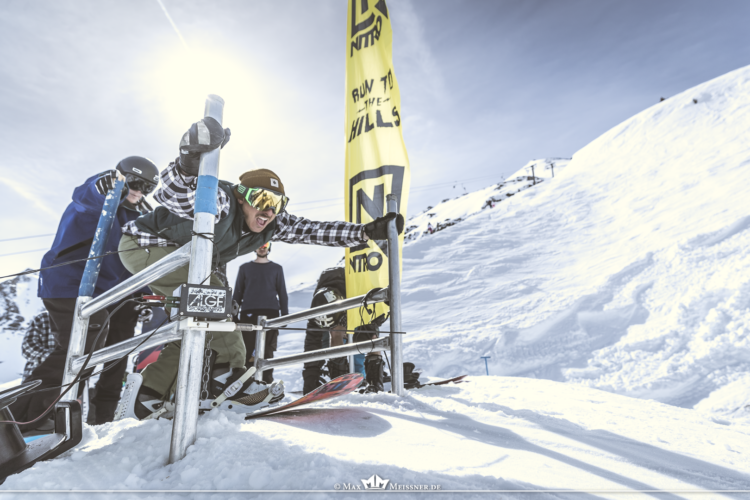 The race 
At 9 o'clock opened the registration. The race started at 11:30 a.m. and lasted until 3:30 p.m. The participants rode in five categories: Groms (under 14 years), Adults (men & women) and Legends (men & women, born in the 70s and older). You could win medals designed and made by a project team member, snowboards by Nitro Snowboards, glasses by Gloryfy Unbreakable, equipment, vouchers and more.
A day full of action! 
The food and beverage offer provided all hungry participants – these donated diligently in the donation boxes on site. In the raffle there were great prizes to win. The supporting program was also very well received: the EXPO stands of the exhibitors Nitro Snowboards, KORUA Shapes, The Bakery Snowboards and Freshlines Boards offered equipment for borrowing and testing as well as advice and comprehensive information for all those interested. The unique fun bikes from Hillstrike Snowtrike and the snowskates from Leise Bretter 03 have been extensively tested and were the attraction besides the race. Daniel and Benjamin Mösl from the Yamaha Action Team kept surprising visitors with unique stunts on the skidoo and a paraglider.
Learning effect for the students 
The event was organized by five students of the University of Applied Sciences Kufstein Tirol as part of the compulsory practical project of the Sports, Culture & Event Management degree program. The event process required a lot of flexibility, spontaneity and communication and served as a perfect lesson for the project team. Project manager and snowboarder Melina Merkhoffer draws a positive balance: "We have reached our goal to unite the snowboard community. The fun of snowboarding and the experience for young and old were in the foreground. We received very positive feedback ".
Pictures on Facebook: www.facebook.com/BANKED18 
Photo Credits by Max Meissner© Sylvia Asen©