On December 21st – 22nd, the 7th edition of the Zillertal VÄLLEY RÄLLEY hosted by Blue Tomato & Ride Snowboards started into its 7th season at Hochzillertal-Kaltenbach. With over 120 registered riders and an international starter field, the first stage of Zillertal's most popular Snowboard Amateur Series has been a full success. Andreas MonEpic Monsberger has put the results together in moving pictures.
What a tour start! Just in time for the first Zillertal VÄLLEY RÄLLEY tourstop 2019/2020 hosted by Blue Tomato & Ride Snowboards, the Betterpark Hochzillertal showed off with a majestic setup. Over 120 riders had signed up for the first VÄLLEY RÄLLEY stage at Hochzillertal-Kaltenbach. No wonder, that despite the wintery conditions, a lot of action was already going on at the snowpark on Saturday's coaching day. Beside freebie Ästhetiker freestyle coachings with Steve Gruber, Klaus Hofmeister, Friedl Kolar and Chris Kröll, snowboarders from all over Europe came to practice for the contest at Hochzillertal-Kaltenbach.

Photo: Dan Mullins
On Sunday's slopestyle contest, teams from all over Europe were pushing the limits on the slopestyle setup of Hocchzillertal-Kaltenbach's snowpark. The podium winners of all eight categories got rewarded with medals, prizes and prize money. And while the new event host Blue Tomato and outerwear partner Horsefeathers Clothing were scouting for up-and-coming talents, the best trick award was up for grabs with a brand-new outerwear combo by Horsefeathers. In the end, it was Jakub Hrones from team CZE, who claimed the Horsefeathers Best Trick Award with his stylish "backside 900 mute" and scored two gold medals – in the rookie class (16-18 years) and men's open class – at the same time.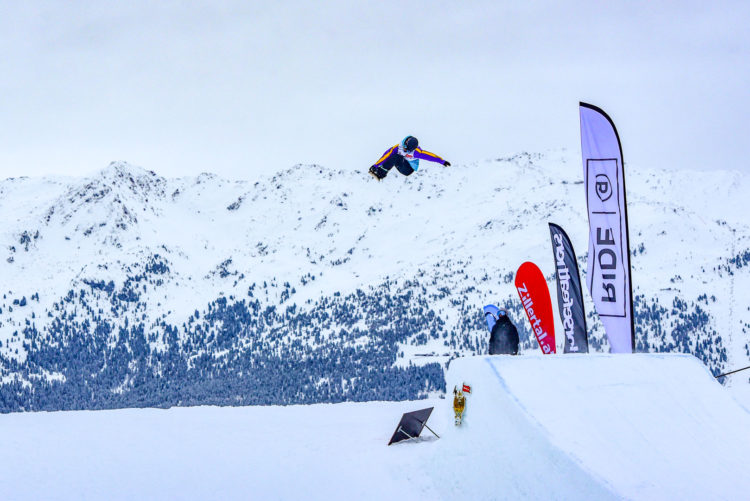 Photo: Dan Mullins
Darcey-Jane Williams from team GBR took the second award of the "most impressive grom of the day." In the ladies contest, it was Belgian ripper Evy Poppe who showed the best performances and double scored first place in the rookie girls and women's overall ranking. In the groms class (13-15 years) Laura Záveská (CZE) and Lenny Fenning (GBR) took the top podium spots, while Shania Colsters from team NED and Emil Frey from team Germany each won gold in the super grom categories.
Photo: Dan Mullins
Martha Schultz, Ski Centrum Hochzillertal-Kaltenbach is delighted with the successful event: "Thanks to the team of the Ästhetiker. Once again, they were proffessionals at work. And these kind of events are important for wintersports and for our kids and young athletes. They convey the common joy out in nature and our youth is finding a platform to benchmark themselves."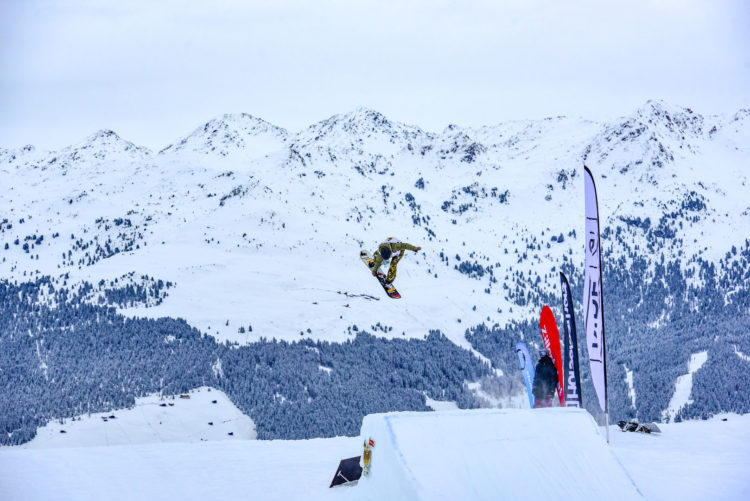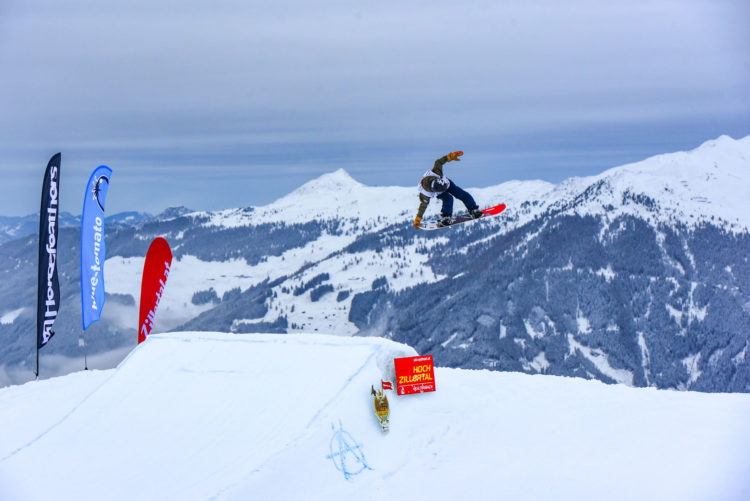 Photo: Dan Mullins
With the first out of four results, the hunt for valuable Zillertal VÄLLEY RÄLLEY overall ranking points kicked-off at Hochzillertal-Kaltenbach. The overall winners will finally be crowned new Royal Zillertal VÄLLEY RÄLLEY family 2020 at the last tour stop in Hintertux. Riders participating in Hochzillertal- Kaltenbach were further collecting points on the International World Snowboard Point List (WSPL). The tour stop counts as an ASA (Austrian Snowboard Association) Austriacup and provides points in the World Rookie Ranking and to qualify for the World Rookie Finals. More info at Powdern.com.
The partners of the first Zillertal VÄLLEY RÄLLEY tour stop are:
Zillertal Tourism GmbH, Hochzillertal-Kaltenbach, Best of Zillertal tourism association, Blue Tomato, Ride Snowboards, Red Bull, Horsefeathers, Dana Beanies, World Snowboard Federation (WSF), Austrian Snowboard Federation (ASA), World Rookie Tour (WRT)