The WSF online course for safe snowboarding is in the works.
The WSF and SafeShred project are ensuring young athletes are educated to recognize harmful situations and how to prevent them. SafeShred partners are entering the last year project until the publication of its final output: the SafeShred E-learning.
The SafeShred E-learning is a fun and interactive online course for young riders to acquire basic knowledge of ethics and integrity. The topics covered are manipulation of sports competition, doping, harassment, bullying, corruption, whistleblowing system and basic human rights. It will be accessible to all on the WSF Academy.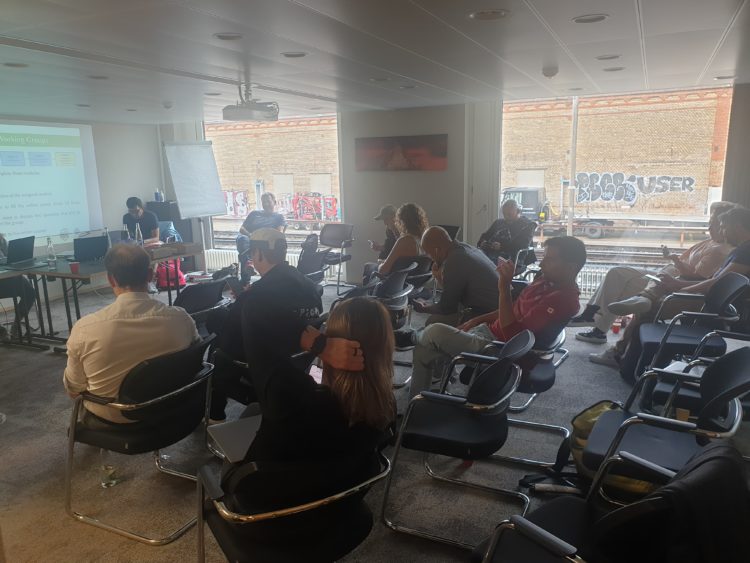 On 24 September 2022, managers, trainers and representatives of the snowboard world met in Kloten to test the prototype of the SafeShred E-learning. They navigated through the different modules, put on their critical glasses and gave constructive feedback to the production team. In the following two weeks, young riders from different countries also shared their insights after testing the course. Next stop: publication of the course in English and translation in different languages (German, Italian, Finnish, Swedish).
In conjunction with the E-learning, SafeShred partners are also finalizing the other tangible results: the riders' guide, the SafeShred training material, the desk research, and the evaluation of the effectiveness of trainings. This material will shortly be available to all WSF members willing to organize their own workshops to empower young riders in facing unethical issues in snowboarding. 
More SafeShred news is coming this winter…
*The SafeShred project is co-financed by the Erasmus+ program of the European Union.